Consulting Services
We listen to your needs first as we understand that each consulting project is different. We share our years of experience with you and find a practical solution to meet your unique needs.
We summarise some of our capabilities for your information purpose as follows.
Consulting projects are led by our founder Carol Cheng who is a very experienced business advisor and China expert.
It's important for you to talk to Carol, so we will understand your needs and expectation.
Business planning
​
Writing a good business plan by yourself is a time-consuming and frustrating process.
We will make it simple for you to take that weight off your shoulders. We will work with you to complete this task as you know your business well. You will get a professionally-written business plan that works for you.
Business negotiation
​
Cross border business negotiation can be tricky and frustrating due to the language and culture barriers.
If you are negotiating with a Chinese party, you will need an experienced bilingual trustworthy business advisor like us, not a young interpreter as you have no idea how much important business information has been lost in the translation.
Virtual CFO/CFO On-call
The benefit of CFO on-call or virtual CFO service is for SMEs to have an outsourced experienced CFO on board to tackle complex tasks or monitor the accounting team with a short notice with only a fraction of a full-time CFO's cost.
The scope of work for CFO on-call or virtual CFO varies as per your needs. Some of our virtual CFO clients require monthly review of accounts and meetings. Others may request a hands-on approach for a special project for a period of time with daily virtual or weekly meetings as part of the management team.

Read our Blog about Virtual CFO
Transaction advisory
​
Are you planning to buy or sell businesses? Please give us a call as we are happy to share our M&A transaction experience with you and guide you through the transaction process to relieve your stress.
We will help you to address the risks and challenges of the transaction via financial due diligence advisory work.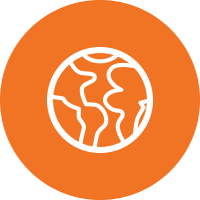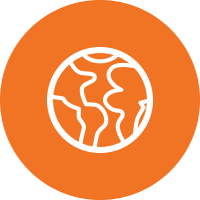 China inbound – to trade with or invest in China
Assist you to understand China market to form a practical China strategy

Work with your team to review the business plans relating to your China projects

Be part of your team to execute your China strategy including assessment of the business models, assessment of business partners and recruitment of the right team members etc.

Accompany senior management team to visit China and act as a business advisor and interpreter for business meetings

Act as a project manager to advise appropriate business structure and coordinate with your team and external service providers for the business set-up process in China

Share with you our expertise in China accounting, foreign currency regulations and tax compliance matters

Act as a virtual bilingual CFO to oversee your China operation and regularly monitor business performance and compliance in China
China outbound – Chinese companies to invest in NZ
Identify investment opportunities in the NZ markets as per your requirements

Work with your team to conduct a preliminary analysis of the target companies

Provide project management to guide you through the complex M&A cross-border due diligence process

Evaluate synergies and provide advisory service for post-acquisition plans

Act as a virtual CFO to manage your businesses in NZ